Sauna Parts Replacement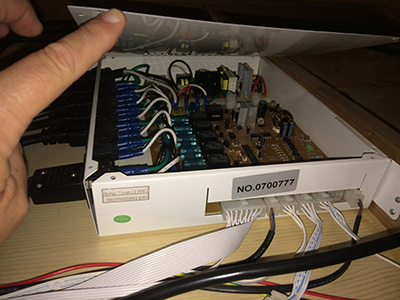 Infrared Sauna Boom!
The big infrared sauna boom came about in the early 2000's when an influx of cheap infrared sauna manufacturers flooded the market with cheaply made infrared saunas. As a result several years later, major issues arose ranging from failing parts to serious infrared sauna fires due to initial installation of hazardous parts and bad electrical specifications. Since then, the industry has focused toward a new middle road: offering higher quality infrared saunas for a much higher price; thus leaving older infrared sauna models to continue broken as well as hazardous.
Some may claim to be able to repair old infrared sauna parts. Do not be mislead by such claims. The reality is - it isn't that simple, not to mention - fixing hazardous parts still leaves them hazardous and prone to very dangerous situations. Your safety is not worth it. Repairing old parts will become a never ending investment that eventually will cost you more than the cost of upgrading your infrared sauna with new and higher quality parts.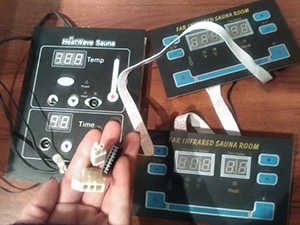 High quality items!
Since every part eventually breaks down, nothing lasts forever - at InfraredSaunaParts.com we believe in combining quality and safety as well as providing parts at the lowest prices. Please note: we do not provide what some in the industry call "universal" parts – these parts though inexpensive are cheaply made and will give you hours of frustration plus unwanted expenses. InfraredSaunaParts.com takes prideindesigning specific components based on the brand, size, features, voltage, etc. that we are provided with by the customer. We are so confident that we are not only the best and lowest in the industry - we offer a 10% price match program to our customers as a guarantee. Do not be fooled - fixing parts is not a safe practice. Your safety is our goal.
You may rest assured InfraredSaunaParts.com, will make every effort to protect your infrared sauna investment.